KENT Grand Star
Now drink 100% clean and safe water with KENT Grand Star, an advanced RO purifier with in-built UV disinfection. Best suited for Indian homes and offices, KENT Grand Star is ideal for purifying brackish, tap and municipal corporation water.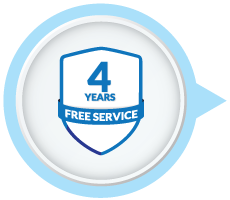 4 Years Free Service
Enjoy extended happiness and complete peace of mind with 1 year warranty and 3 years of free service*, applicable on all KENT RO water purifiers.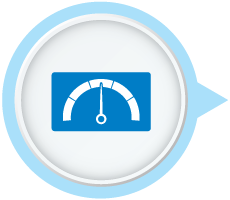 Smart RO Purifier with Digital Display
For the convenience of the customers, the water purifier comes with a digital screen that allows you to monitor the status of the tank, filter life, and purified water quality.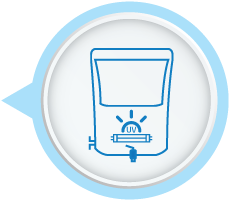 In-tank UV Disinfection
KENT Grand Star is the first water purifier in India that has an in-tank UV disinfection feature. The unique feature keeps the stored water in tank safe for consumption.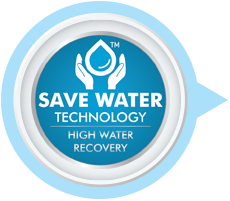 Save Water Technology
Another unique feature of the product is the save water technology. Conventional RO water purifiers recover only 20% of water as purified and about 80% is rejected. KENT's save water technology uses a computer-controlled process that recovers more than 50% of the water as purified. The rejected water can be stored in the separate tank and utilized for mopping and washing, resulting in less water wastage.
High Storage Capacity
The water purifier comes with a high storage capacity of 9 litres to ensure that you get continuous supply of clean water even in the absence of electricity. The water level indicator helps you keep a track of the level of purified water in the storage tank.
Specifications
| | |
| --- | --- |
| Model Name | KENT Grand Star |
| Model Number | 11070 |
| Purification Production Rate | 20L/hr |
| Storage Capacity | 9 Litres |
| Product Dimensions | 400 (L) X 230 (W) X 540 (H) |
| Inlet Water Pressure/Temp (Min) | 0.3 kg / cm2 /10°C |
| Inlet Water Pressure/Temp (Max) | 4 kg / cm2 /40°C |
| UV Lamp Wattage | 11W |
| UV LED Wattage | 0.7W |
| Life of UV Lamp | 5000 hrs. of operation |
| Input Power Supply | Single Phase 100-250 V AC, 50 Hz |
| Total Power Consumption | 60 W |